Partner Plug-ins
Professional plug-ins for distinctive visual effects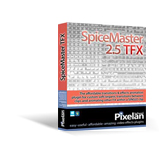 SpiceMaster TFX version is the most affordable choice to get hundreds of soft/organic spice transitions and powerful soft/organic animation of your other video effects.

This collection includes: 400+ Industry-Leading Softenable Custom Video Transitions, Animation of OTHER Video Effects, and THOUSANDS of Pre-Made Effects.
Designed for: PowerDirector 12 and above
Software Language Support: English Only

$ 39.00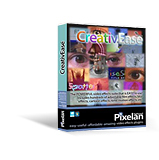 CreativEase is Pixelan's suite of powerful and easy-to-use pre-made video effects plugins to make your video creations visually extra special.

This collection includes: Four Effects Packs with over 200 adjustable and easy-to-use templates.
Designed for: PowerDirector 12 and above
Software Language Support: English Only

$ 39.00