Awards and Reviews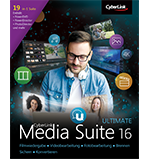 Media Suite16
The Complete Multimedia Collection for Home and Work
One Convenient Launcher - Unique to Media Suite, PowerStarter is all you need to quickly launch the right software so you can start creating, playing, burning or converting faster.
A Complete Creation Collection - Featuring PowerDirector and PhotoDirector leading video editing and photo adjustment software, you can expand your creative horizons with Media Suite.
The World's No. 1 in Playback - PowerDVD provides premium playback for movies, video, audio and images across more formats, plus next-generation TrueTheater technologies for a truly extraordinary audio-visual experience.
Trusted Burning Software - Power2Go incorporates an advanced disc burning engine with a military-grade encryption algorithm, earning it the trust of leading PC and burner manufacturers worldwide.
Convert All Popular Formats - MediaEspresso not only makes converting and transferring files from PC to mobile devices super-easy and unbelievably fast, it also optimized photo and video quality while transferring for better viewing on your mobile devices.
Better Tools for Work - U Webinar and U Meeting provide quality and no-lag online presentations and video conferencing solutions, while PerfectCam ensures you're always looking your best with real time virtual makeup.
Award ofMedia Suite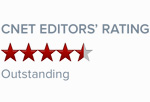 "CyberLink Media Suite 12 bundles a number of powerful media tools into one unified solution.... Media Suite's tools work together to cover all your media needs and can serve as the core of a home media platform." CNET Download 07/25/2014
"Media Suite 10's new central launch application is far slicker than those of previous versions... compared with its two main competitors in the suite game--Nero and Roxio--Media Suite 10 is a breeze to navigate." PCWorld, US, 06/2012

"Slick, intuitive design. Fast operation. Excellent video editor. Blu-ray capable. Face recognition for easy photo management." PCMag.com Editors' Choice Award, USA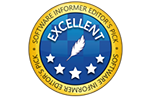 "CyberLink Media Suite is a comprehensive multimedia solution combining the most powerful CyberLink products working with different types of media data." Software.informer, US, 04/2016
"CyberLink Media Suite is a complete package that lets you do pretty much anything you want with any media file."
"Buy Media Suite 8 all-in-one software suite to create, play, organize and share all your digital lifestyle media!" DownloadNew.org, USA, 2011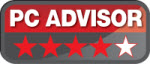 "Media Suite 10's new central launch application is far slicker than those of previous versions... compared with its two main competitors in the suite game--Nero and Roxio--Media Suite 10 is a breeze to navigate" PC Advisor, UK, 06/2012
Back To Top