Awards and Reviews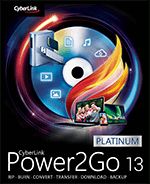 Power2Go13
The Ultimate Disc Burning, Authoring & Backup Solution
Disc Burning - Easily burn data or movies to CDs, DVDs and Blu-ray discs with Power2Go's simple drag-n-drop Desktop Widget.
Movie Disc Authoring - Create DVD & Blu-ray discs with advanced authoring features, menu editing tools, free premium menu templates & background music.
Convert & Transfer - Intelligent Smart Detect ensures the best output settings for transferring media files - perfect for taking video & audio files on-the-go.
Backup & Protect - Safeguard your Windows system data to a disc or USB and burn with military grade-encryption for added security.
Award ofPower2Go
"You will not easily find a software tool capable of matching the many disc-related utilities that Power2Go offers." Software.informer, US, 04/2014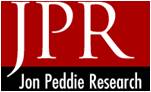 "New and improved, better than ever...This software suite has got to be one of the biggest bargains in town. If you want to do anything to a disc, you can." Jon Peddie Research, US, 2010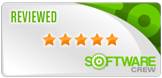 "A powerful and cost effective disc burning suite that packs more of a punch than most of the competition!" SoftwareCrew, UK, 2010

"Whatever type of disc you would like to create, Power2Go includes all of the tools you need and more!" TechWorld, UK, 2010
Back To Top