Awards and Reviews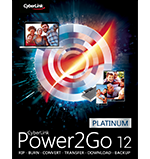 Power2Go 12
The Most Trusted Burning & Backup Software
What's new? Support for more codecs, formats and video enhancements - plus download and backup YouTube 4K & HDR video!
For Media Conversion - Power2Go now supports H.265 encoding and decoding, OGG audio & comes with CyberLink's unique TrueTheater Color enhancements.
For Social Media - Download and backup content to watch offline easily with YouTube, Vimeo & Flickr integration.
For Backup & Security - Backup your Windows system data to a single USB flash drive and for added security protect it with military-grade 256-bit encryption
To Rip & Burn - Enjoy a simple interface designed for speed and ease of use. Digitize your CD collection, or mount and view ISO files in no time.
Award of Power2Go
"You will not easily find a software tool capable of matching the many disc-related utilities that Power2Go offers." Software.informer, US, 04/2014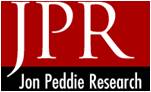 "New and improved, better than ever...This software suite has got to be one of the biggest bargains in town. If you want to do anything to a disc, you can." Jon Peddie Research, US, 2010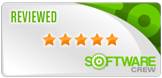 "A powerful and cost effective disc burning suite that packs more of a punch than most of the competition!" SoftwareCrew, UK, 2010

"Whatever type of disc you would like to create, Power2Go includes all of the tools you need and more!" TechWorld, UK, 2010
Back To Top