Search Knowledge Base
How do I download my subscription software?
CyberLink subscription software is managed through CyberLink Application Manager (CAM). Subscribers must download their software and/or add-ons through CyberLink Application Manager.
To download your CyberLink subscription software, do this:
Install CyberLink Application Manager and open it.
Sign in/ Sign up using your CyberLink account.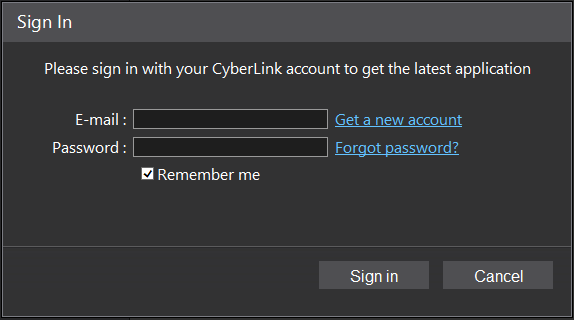 3. Find your subscription software in My Programs tab. Click Download to download and install your subscription product.

Related articles:
Was this information helpful to you?