Search Knowledge Base
The error with message "CyberLink PowerDVD cannot be launched because the product key you entered has not been activated yet. Please contact the retailer you purchased PowerDVD from for assistance." appeared when trying to activate PowerDVD 15. What can I do?
This error message applies to only retail box customers, indicating that the barcode in the box has not been scanned at the place of purchase. If you still receive the error message after the barcode is scanned, please contact our free online technical support (http://support.cyberlink.com) with the following information.
A copy of the purchase receipt, including the purchase date and store name.
A copy of the note inside of the CyberLink product box, including the product key and barcode.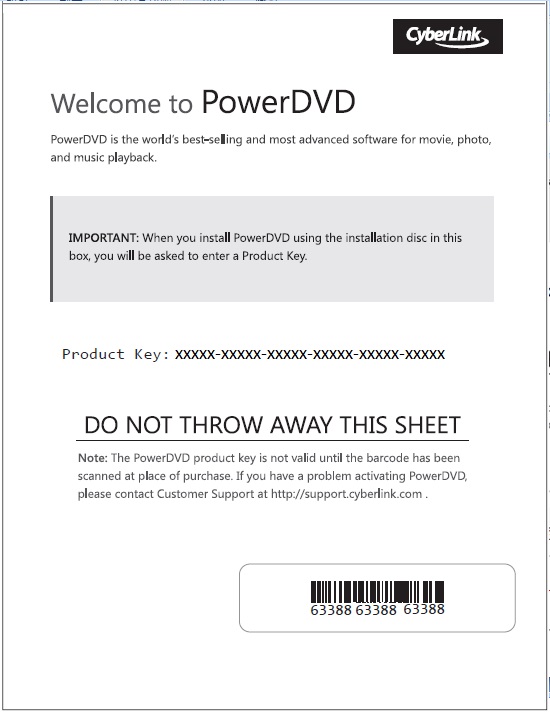 Was this information helpful to you?