How do I use my coupon code?
With a coupon code, you can get a discount when you purchase products on the CyberLink online store.
To use your coupon code, do this:
Pick a product from the CyberLink online store and add it to the shopping cart.
You will see "Coupon Code" located under the product items on cart page. Click "Coupon Code".
Enter your coupon code in the blank field and then click Redeem to apply the coupon code.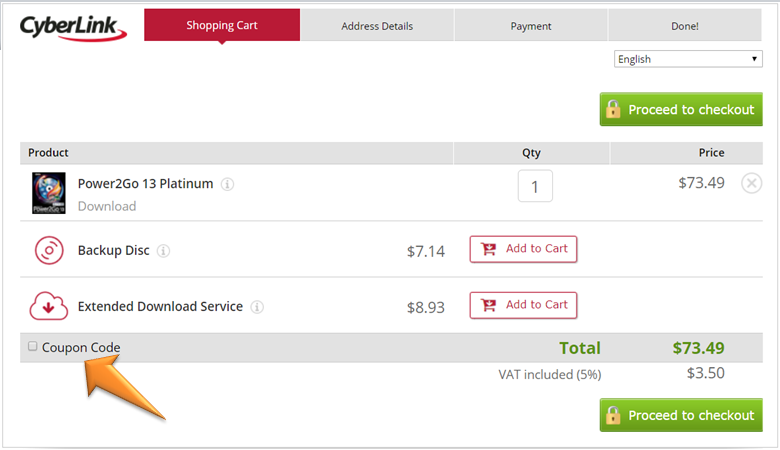 Note:
A coupon code cannot be applied after you've placed an order.
Each order can only accept one coupon code.
Was this information helpful to you?
No
Yes