Awards and Reviews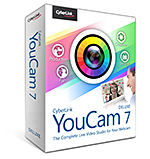 YouCam 7
The Complete Live Video Studio for Your Webcam
Hundreds of fun and interesting effects turn your webcam into a live video studio.
Face beautifying tools in the editing workspace allow you to create perfect portraits and profile pictures.
Record desktop action for full screen, a predefined area, or mouse cursor movement, in up to 1920 x 1080 resolution.
Improve quality of webcam chats and video recording with TrueTheater Technology smart enhancements.
Surveillance feature with both motion-tracking and time-lapse modes provides security when you are away.
Award of YouCam

"YouCam got a rating of 4.82 by our visitors making it one of the best rated products in the category." FileHorse, USA, 2017

"This software features a nice range of all kinds of video effects."

we've found it an excellent way to stay in almost 1:1 contact with other members of the family spread across the country.

"This clever little utility from Cyberlink is aimed squarely at YouTube and chat fans who want a way to enhance chatting online and share videos"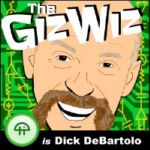 "The Daily Giz Wiz for Wednesday 14 November 2007 - Episode 443 - CyberLink YouCam. Hosts:Dick DeBartolo with Leo Laporte." Running time:13:44 The Daily Giz Wiz, USA. Nov 2007

"The Web 2.0 generation is truly alive and kicking, with CyberLink launching the YouCam webcam software." Ubergizmo.com, USA. Nov 2007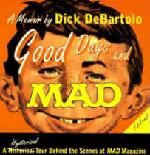 Live review on YouTube with demo. Mad Mag, USA. Oct 2007

"Software sorcerer CyberLink has had it with boring webcams and is now offering a new software package that will increase your popularity level as much as a MySpace account will." Tech Connect Magazine, USA. Nov 2007
Back To Top