Awards and Reviews
PhotoDirector12
Turn Photos Into Art.
Glitch Art - Discover hidden beauty in your images by splitting and combining color layers with the Glitch Art effect
Dispersion Effect - Distort, rearrange, or disintegrate every particle of your image.
AI-Powered Deblur - Blurry images are a thing of the past with intelligent deblur. Perfect for fixing up in-motion photos, excited children, pets, or from moving vehicles
Express Layer Templates - Express Layer Packs contain all the layer components that make up complex images. They're an easy way to put together stunning images, and also help to show how layers combine to produce photographic effects.
Award ofPhotoDirector

"CyberLink PhotoDirector 10 builds on an already solid base, adding impressive AI-powered style tools, improved layers, and a small collection of other options that will speed up your workflow." TechRadar, UK, 09/2018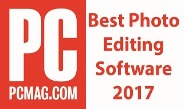 "You can have a lot of fun at a reasonable price with CyberLink PhotoDirector." "[PhotoDirector's] interface is well thought out, and it has all the standard photo-editing tools, along with a bunch of cool extra goodies." PC Mag, US
"PhotoDirector, CyberLink's photo-editing software, always impresses with its clear interface and quick operation. It's an affordable tool that gives Adobe a run for its money in photo workflow and editing software" PCMag, US, 10/2016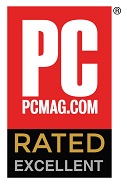 "PhotoDirector...always impresses with its clear interface and quick operation." PC Mag, US, 10/2016

"FileHorse visitors rated PhotoDirector 8 with a score of 4.82 out of 5" FileHorse, USA, 2017

"CyberLink PhotoDirector is no longer a "pro-looking" photo editor, but a full-featured professional editing tool with more functionality than many other similar tools that boast of wearing the "pro" tag in their names.", US, 10/2014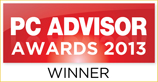 "...it deserves to be a popular choice for editing photos." PC Advisor, UK, 6/2013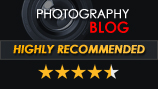 "The attainable price tag and powerful systems make Cyberlink PhotoDirector 5 an attractive purchase if you're a keen amateur or start up professional." Photography Blog, UK, 9/2013
Back To Top